Welcome to Hi5 Ski School in Reading, Berkshire
Hi5 is the premier destination for water skiing and team building events in Berkshire.
Located at the picturesque Reading Lake, Hi 5 ski school is  easily accessed from junction 11 M4, 10 minutes from Reading Town Centre.
Waterskiing and wakeboarding, coaching is always provided for beginners through to advanced level. We have 2 waters sports lakes that offer 50 acres for water skiing with 2 slalom courses, wakeboarding, banana & ringo rides. we also offer a variety of land and water-based activities for all skill levels. Our land activities offer great entertainment for groups, including segways, human table football and axe throwing. Whether planning a corporate event or party we have a large selection of activities to select from. please see our download section for the corporate events brochure.
Group Events
We can accommodate corporate events, team building, kids' parties and stag/hens parties. We have a wide range of packages that offer a combination of land and water activities.
Water Sports
Our water sports are a thrilling way to take in the beautiful scenery of Reading Lake. We run water sports every day from April to November and weekends during the winter (subject to conditions)  and operate in most weather conditions except lightning storms. We provide all the equipment, wetsuits, bouyancy aids, waterski's and wakeboards.
Water Skiing
Water skiing lets you skim across the water on skis while being towed by a powerful motorboat and  is a great sport for mind and body. Whether you are a novice or a competitive water skier, it is a fantastic way to have fun and get fit. Individuals and groups can have a productive day out, learning new skills while exploring the beautiful lakes of Berkshire.
For beginners, our experienced team will first give you the run down on body positioning and techniques on land. After mastering the basics, you will transition to the water, where we provide a training bar for maximum stability and easy supervision. Once our instructor is confident in your progress you will get to have a go at being towed behind the boat. Our instructor will coach you to reach your maximum potential, depending on progress.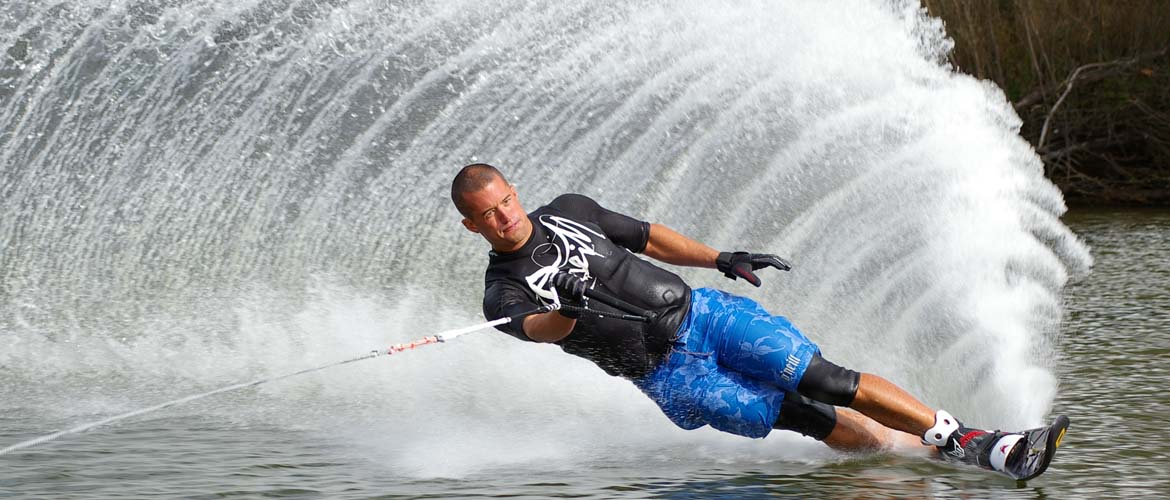 Wakeboarding
Wakeboarding is a variation on water-skiing, where you are fastened to a board instead of skis and the boat slows to an appropriate speed to help you leasrn tricks. The sport is a combined skill of surfing and water skiing. Wakeboarding provides a full body workout and is also practise for Snowboarders duringthe summer while being an exhilarating way to experience Reading Lake.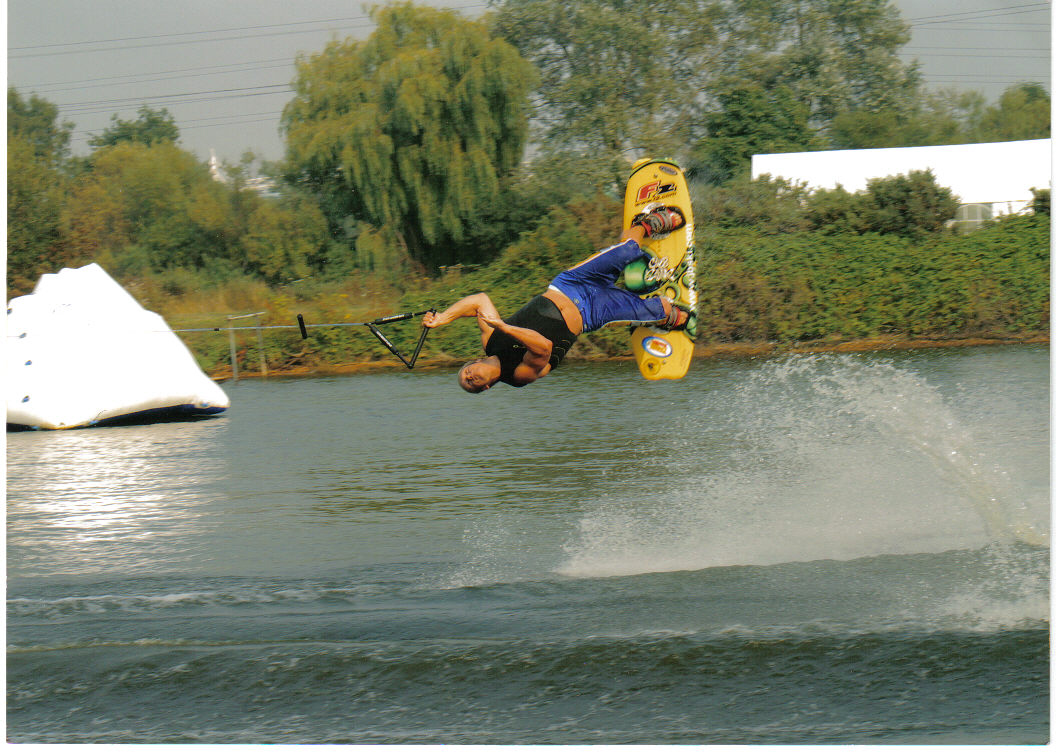 Banana and Ringo Rides
Experience the thrill of bouncing across the water being towed by the high powered water ski boat, hang on tight for a thrilling ride, for banana rides we use a six person inflatable and 3 person inflatable for the ringo rides. Suitable for ages 7 years plus.