Hi5 Water Sports & Activities in Berkshire
Both of our water sports venues Reading Lake and Beale Park are now fully open
Current Water Temperature 22d
Reading Lake Venue – RG30 3UN-  Water Ski – Wakeboarding Banana & Ringo Rides – Open Water Swimming
Book Now Water Ski – Banana Rides – Reading Lake
Beale Park Venue – Pangbourne – RG8 9NW – on site lakeside cafe –  open For paddleboarding hire and own paddle board use – to book registair at
Book Now – Paddle Boarding at Beale Park
Open Water Swimming – Go to the open water swimming on the home page.
Vouchers for Waterspaorts – these can be purchased on the booking sites for Water Skiing and Paddle Boarding
Please be aware that the inside changing rooms will not be available, and the ski hut will be closed. Toilets will be available for use on site, but this will be on a 'one-in-one-out' basis only. An 'occupied' sign will be in use to ensure smooth running of this new system.
Covid-19 Guidelines
If you have any COVID-19 symptoms, or if anyone in your household is displaying symptoms, please do not book and visit the venue. We reserve the right to cancel your booking, with no refund, should you display such symptoms.
There will be no inside changing areas.
We kindly ask that you limit your time at the lake. We know many of you appreciate the social element of the Hi5 community, but for now, our main aim is to keep you healthy and active!
Anti-bacterial spray will be provided so please ensure you wipe down anything you touch.
Rental of equipment such as wetsuits, cannot be guaranteed for obvious health and safety reasons.
Opening hours will be extended so that we are able to stagger bookings. Please call in advance so we can keep you and others safe.
Drop-ins will not be accepted, so please ensure you have made a booking in advance.
Sadly, we can only have the driver in the boat. We appreciate your understanding of this and ask that you also respect the health and safety of our staff.
Thank you for your cooperation and we look forward to seeing you soon!
Hi 5 Watersports and activities at Reading Lake is the premier destination for water skiing and activities in Berkshire.
Located at the  Reading Lake, Berkshire. You can locate Hi 5 water sports & activities 5 minutes from junction 11 M4, 10 minutes from Reading Town Centre.
When you arrive for your water sports session, your instructor will give you a short safety briefing before taking you through the basics of waterskiing, including a land lesson. They'll provide some essential tips and techniques to ensure you spend as much time on the skis: rather than in the water. Coaching is also provided through to advanced level.
Onsite we have 2 water sports lakes (with 2 slalom courses) for water skiing wakeboarding, banana & ringo rides and open water swimming.
We also offer a variety of land and water based activities for all skill levels. Our land  activities offer great entertainment for groups, including segway's, human table football and axe throwing. Whether planning a corporate team building event or party we have a large selection of activities to select from.
Water Sports
We provide all the equipment, wetsuits, buoyancy aids, waterski's and wakeboards.
Beginners, our experienced team will provide training on body positioning and techniques on land. After mastering the basics, you will transition to the water, where we provide a training bar for maximum stability and easy supervision.
When our instructor is confident in your progress you will get to have a go at being towed behind the boat. Our instructor will coach you to reach your maximum potential, depending on progress.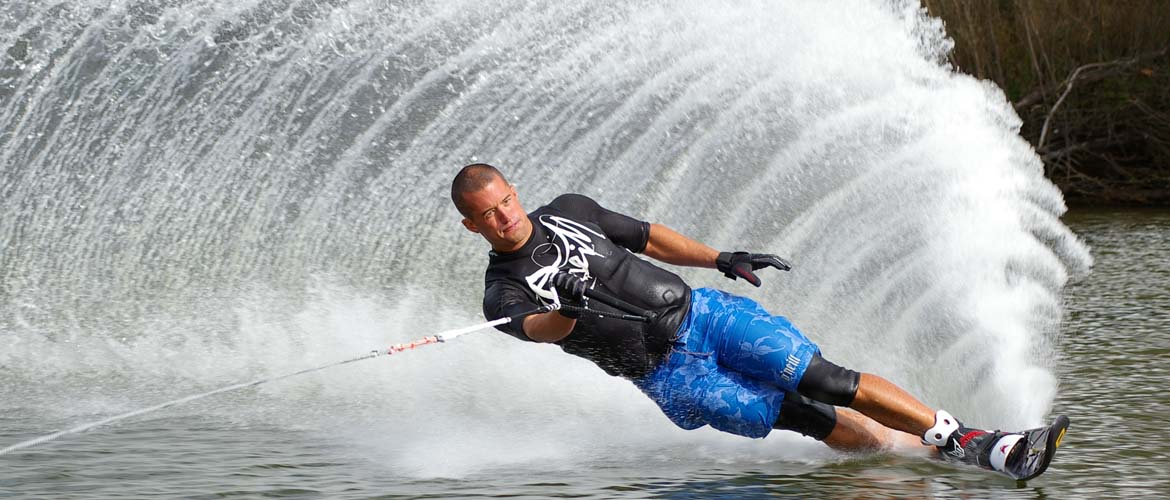 Wakeboarding
Wakeboarding is a more recent and exciting sport.
The sport is a combined skill of surfing and water skiing. Wakeboarding provides a workout and is also good practise for Snowboarders during the summer while being an exhilarating way to experience reading lake.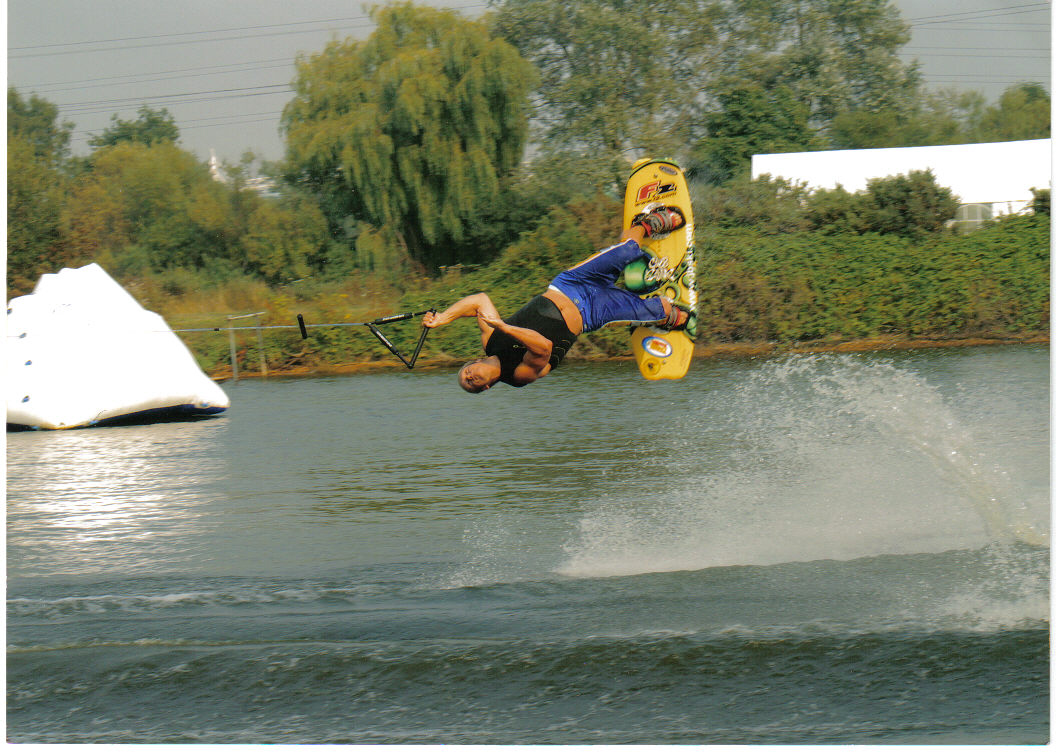 Banana and Ringo Rides
For banana rides we use a six person inflatable and 4 person inflatable (kids) for the ringo rides. Suitable for ages 7 years plus
Group Events
For corporate events, team building, kids' parties and stag/hens parties. Hi 5 have a wide range of packages.
Local Pubs & Restaurants
Hi 5 Directions Reading Lake Hotel
Local Hotels